To search the site please enter a valid term
You are here:
Home
1
/
Search results for ""
New Search
If you are not happy with the results below please do another search
About


FredisaLearns is a product of Eduterials Limited, a Hong Kong based Education Company. We are the same team that authored kizphonics.com, eslgamesplus.com and others, used by millions of people across the globe. If you have ever used any of these resources, you know our mission is first and foremost to provide great content for our users. Our team of skilled educators come from the US, UK, South Africa, Hong Kong and other nationalities. This varied mix of educators help create materials that appeal to global audiences.
Recommended Course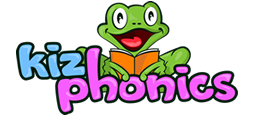 KizPhonics.com is a progressive literacy program for kids, featuring an eclectic mix of worksheets, games, videos, flashcards and much more.
Feedback
Comments or questions are welcome.
Our Location
Eduterials Limited
Rm 22B, 22/F, Kiu Yin Commercial Bldg
361-363 Lockhart Rd
Wanchai, Hong Kong
Privacy Policy
We take our users' privacy very seriously! At fredisalearns.com, we do not pass onto third parties any identifiable information about our users.Your email address and personal information is NEVER shared with a third party.