About FredisaLearns™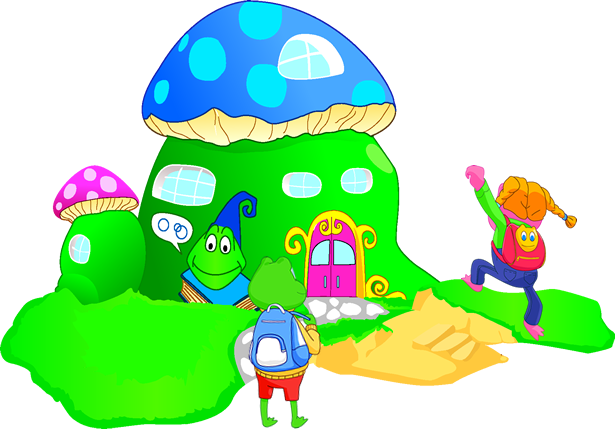 FredisaLearns™ is a multi-level
English language program for children
between the ages of 4 to 12 built around a cast of 'froggy' characters who live in Freddie's Ville. Each course features 9 to 11
kids' English lessons online
. Every lesson is a specific language theme. A theme develops your child's English vocabulary, grammar, spelling and communicative skills around a topic. The English lessons feature:
cartoon animated short dialogue English videos
kids' English vocabulary, grammar and sentences videos
fun English games for kids to review every lesson
English level tests for kids by topic
All learning is tracked on our learning management system (LMS), enabling educators to monitor learners' progress. Studies show that learning English online for kids in a blended learning approach produces better results. Run English classes for children using our program. Why not browse our courses for more details or simply take a video tour?
Kids' English Courses
Trending ESL Lessons
Worksheets for Each Lesson

There are printable worksheet exercises to go with every lesson. You will never run out of resources. Access lessons and worksheets here
Free Resources

Find many fun games for children to learn English. There are word games, sentence games, vocabulary puzzles and more to learn new English words, grammar and sentence patterns.

Free worksheets for reviewing vocabulary, grammar and sentences. There are handwriting worksheets, crossword puzzles, matching exercises, gap fill and text maze reading exercises.

Find catchy kid's English songs for your lessons. The songs are great for reviewing the lessons and help children learn key sentence structures and new words quickly. More songs coming soon.